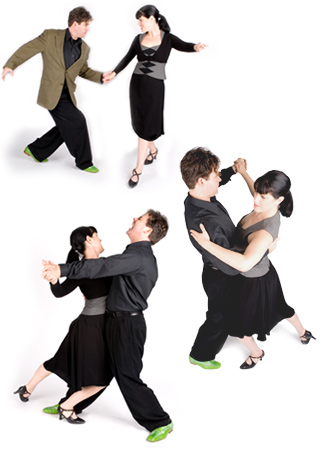 My 40th birthday is exactly six months away today.  I keep coming back to that, like it's some kind of death sentence.  Other women survive their 40th birthday just fine and some even thrive.  I am not sure why this upcoming milestone is so significant to me.  Perhaps it is because I see opportunities passing me by and time slipping away faster and faster.  
Remember when you were a kid and everyday seemed like a lifetime?  I think that's because there had been so few days up to the point.  Now, that there are more days to look back on, they seem to not be so long.  In fact, they seem awfully short to me.  
I realized a week ago on my 17th anniversary that Michael and I had been a couple for 20 years.  That's almost half of my life!  What a blessing to relalize that my dearest friend has been around for more than half my life.  I can only imagine what it must be like for those who have been married for 30 or 40 years or longer!  Though we have been through a lot in our marriage, it still seems like only yesterday that I was so anxious to "get my life started".  Suddenly, I feel so old; so "experienced".
Today is also my mother's birthday.  My mother, who has been losing weight and getting healthy and taking a new attitude toward life, is turning 62.  Like most of the first wave of Baby Boomers, her "60" was "the new 40".  Young-at-heart, vibrant and newly energized, my mom signed herself and my father up for Swing Dance lessons last week.  This is a thing I never thought I'd see.  
Mom and Dad never dance with each other.  Mom likes to lead (she was the "little sister" so she got to be "the boy") and Dad actually knows how to dance, so he likes to lead.  Dancing becomes the proverbial "clash of the titans".  They do the obligatory dance at their kids' weddings, but that's about it.
"Swing dance lessons??!!"
"Yes."  she replied with a big, self-satisfied grin as she looked around at all of us at our weekly Sunday dinner.
"Wow, Mom!" I said with no small amount of admiration in my voice.  I always wanted to take swing dancing lessons, but never have.  My sister and brothers were impressed, too.
"Well, I've never felt better and I promised your Dad that we would take them when I lost enough weight."  I am not sure, but I think I would describe the next look as "smug".  And then she laughed.  She feels confident and she looks great.  I am so proud of her!  I think all five of us are.  She deserves this joy and so much more.
If age is a state of mind, I'm pretty sure that, today, Mom's younger than I am.
Happy Birthday, Mom!  Many happy returns of the day!
Photo montage of Elaine Hewitt and Don West of The Rhythm Room, Dallas Texas (www.therhythmroom.net) .